How to Fix Quibi
Revamping content and product for Quibi's Blockbuster Strategy 2.0
Coming Soon: The Couch Potato Podcast 🎧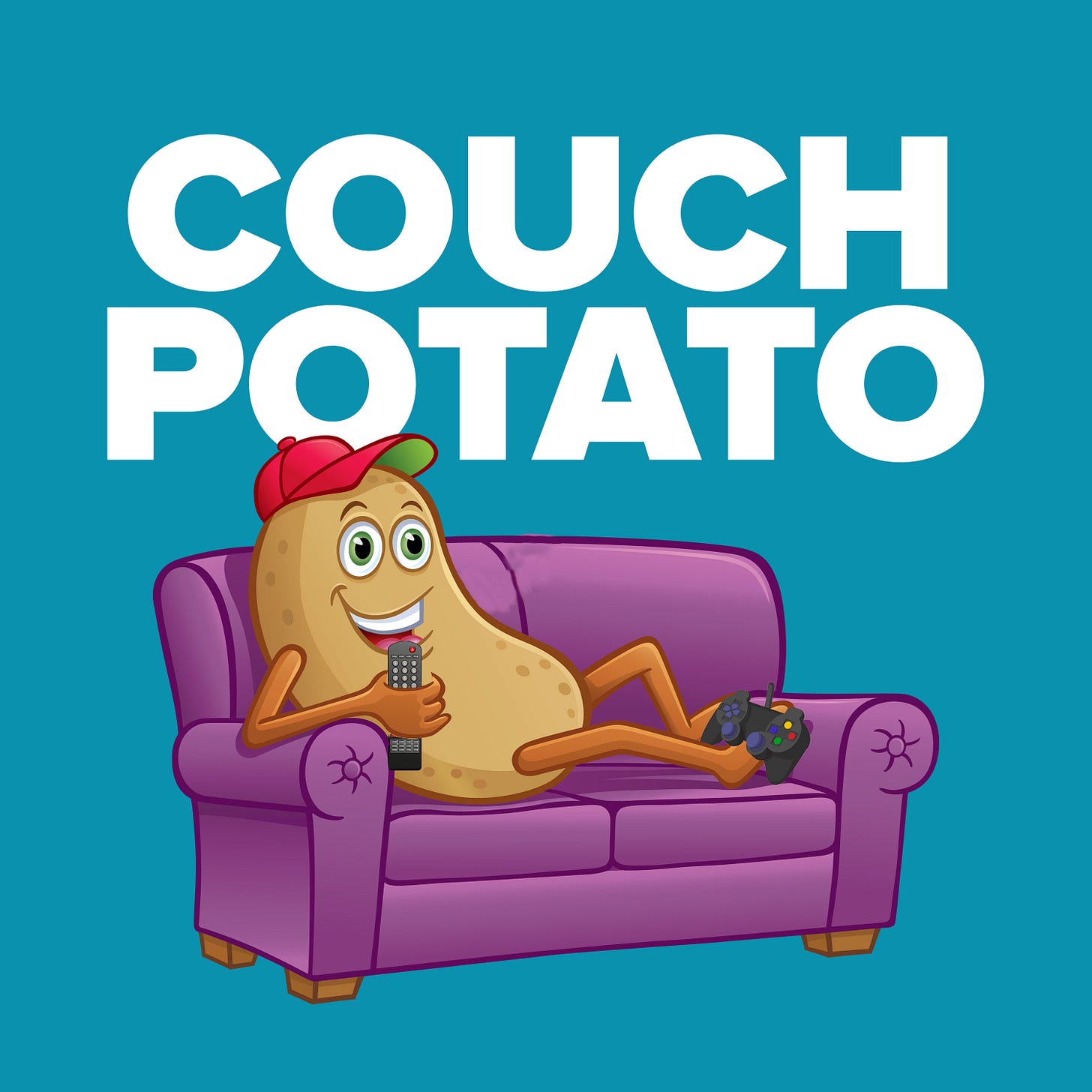 Super excited to share that I am working on the first few episodes of the Couch Potato Podcast - a weekly show where I interview executives, investors, founders, analysts, and experts at the intersection of media, entertainment, technology, and culture.
Trailer is out - subscribe to Couch Potato on Spotify, iTunes, Google Podcasts, or wherever you get your podcasts.
---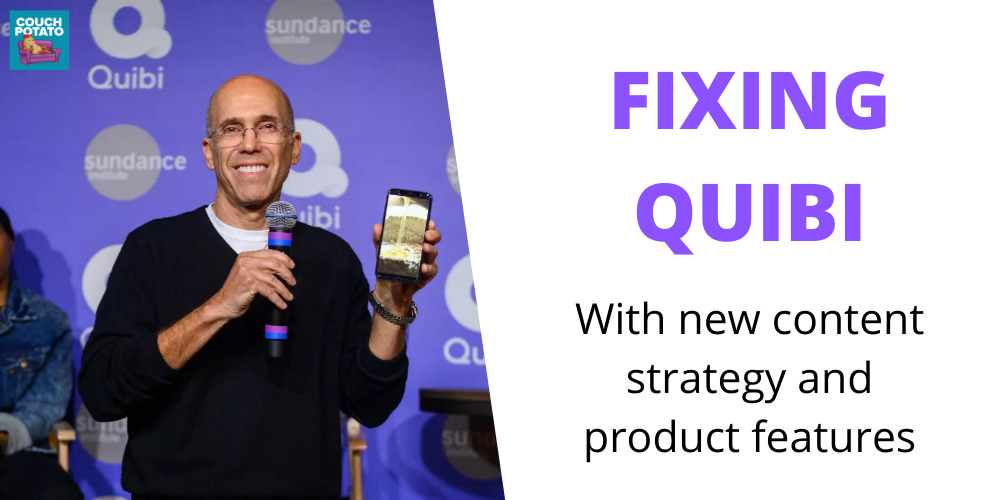 Quibi Update
Going to undershoot subscriber projections by 70%

Advertisers already renegotiating contracts (presumably for better terms for themselves aka worse terms for Quibi)

3.8 million downloads for 90-day free trial. How many converting? Anecdotally, feels like no one.

Fallen out of top 1000 apps on iOS App Store 📉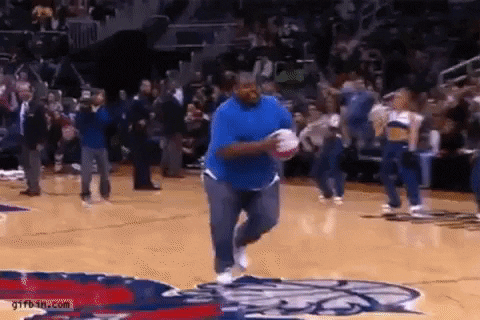 Saving Quibi
Content
In Hollywood, long term success relies upon "Blockbuster Strategy". The idea is to invest big money in top talent — think Leo DiCaprio, Christopher Nolan, Steven Spielberg — to create flagship content that creates the lion's share of value (profits). The success of these blockbusters finances the middle 80% of content.
"The studio's 10 percent most expensive films—its so-called tent-pole movies—accounted for roughly a third of its production budget and nearly half of its revenues."

Anita Elberse, Blockbusters: Hit-making, Risk Taking, and the Big Business of Entertainment
Jeffrey Katzenberg, a centerpiece of Hollywood, knows blockbuster theory well. It has been the backbone of Quibi's launch. Quibi did everything right - raised $2B and invested in the best of Hollywood. It splurged on Guillermo Del Toro, Anna Kendrick, Chance The Rapper, JLo, and Chrissy Teigen among others. Most recently, it brought 60 Minutes, the most successful television show on history, to Quibi.
Okay…doesn't seem insane so far - so how did it fail so miserably? 🤔
Quibi is failing because of a fundamental disconnect in its strategy execution and its target audience. Their target is millennials and gen-z. For this audience, top shelf blockbuster talent isn't Jennifer Lopez but Jojo Siwa and Addison Rae. Not Leo DiCaprio but David Dobrik and Mr. Beast. Not Chance the Rapper but Billie Eilish and Ariana Grande.
Mr. Beast's manager confirmed they tried to do a deal with Quibi but they said no.
Blockbuster Strategy 2.0 looks different yet similar. Quibi needs to truly understand its audience and embrace their heroes in order to win their loyalty (and wallet-share).
Quibi needs to overhaul its content strategy to focus on Youtube and Tiktok creators. These creators have been creating magic with significantly lower budgets. Give them a larger budget and let their creativity run wild. This will also let Quibi spend less money to get more high quality, relevant, content creators on their platform. Also, it would empower these creators to create content they couldn't before, because of lack of capital.
Make David Dobrik's Vlogs a Quibi exclusive. Give Mr. Beast a massive budget and let him have creative control. Let RajjOfficial run reality shows on Quibi. Poach top Tiktok creators - Addison Rae, Charli D'Amelio and experiment with scripted and unscripted content with them.
This is still consistent with Quibi's underlying strategy. Producing blockbusters. However, it better aligns their strategy with their audience. Quibi is more likely to succeed if these millennial-and-gen-Z native stars bring their millions of fans to Quibi.
Product
Content issues aside, Quibi's launch proved that their "Turnstyle" video technology wasn't as revolutionary, or useful, as Quibi thought. Surprisingly, despite shortcomings and general dissatisfaction with its performance, Quibi's app is refreshingly good. But it's social features suck.
Quibi's audience is hanging out in Discord, watching Twitch, editing Tiktoks, and making memes on Kapwing. Quibi desperately needs to be more social.
Quibi should take the lead in social streaming by letting users watch shows together. Give users the option of creating private watch party rooms where they can watch shows together and chat using a text/audio/video interface. Third-party social viewing apps like Bunch, HMU, and Netflix Party are gaining popularity among millennials and Gen-Z and Quibi can own this audience by integrating it into the app itself.
Memes/Gifs/Social Sharing
Quibi needs to make it dead simple to share screen grabs of shows on social media. This can be a simple screenshot and share to social button, or a more feature-rich meme-maker inside the app.
Social Leaderboard and Gamification
Quibi's differentiator is also its biggest weakness. Short videos means viewers get natural breaks every 7-10 minutes — risk of losing them to Twitter or Tiktok. Quibi needs to install a global leaderboard that tracks watch time, number of series completed, and number of popular screen grabs shared on social. Give users social capital in exchange for being super users. Incentivize their fandom. Let them brag that they are the biggest Punk'd fans. Also tie in these leaderboards to commerce and giveaways. First 100 people to finish Punk'd get a Punk'd t-shirt. Biggest Punk'd memer gets to FaceTime Chance the Rapper. I am already excited for this just writing about it….
Quibi has a tall mountain to climb. Worse than a failed launch is apathy. Users don't care about Quibi and Jeffrey Katzenberg and Co need something drastic to get mindshare and trust again.
Know someone at Quibi? I would love to be connected to share my ideas and to invite them on the Couch Potato Podcast. DM me on Twitter or make an intro over email! I will send you a Couch Potato T-Shirt if you do!
---
Potato Wedges 🍟
1️⃣ Whatifi is building the future of interactive social storyhacking
2️⃣ Snapchat is building Mirrorworld
3️⃣ If Japan's Box Office is any indication, Hollywood and Theatres are in trouble
4️⃣ Epic Games raising $750MM at $16.3B pre-money
5️⃣ Infinite Loops
📢 Share Couch Potato
---
Are you subscribing to Quibi at the end of your 90 day free trial? Hit Reply and let me know your thoughts, how to fix it, and your feedback on my suggestions for Katzenberg and Co.
See ya,
Paraj, your Couch Potato-in-Chief