How Much Money is in Podcasting? CP#8
Call Her Daddy Divorce Incoming
Call Her Daddy is a lifestyle podcast hosted by Alexandra Cooper and Sofia Franklyn. The podcast, like overhearing women's locker room talk, is mostly focused on love, sex, and relationships. Launched in October 2018, it has consistently been top 10 in rankings, has over 100k reviews, and has an average rating of 4.8 on iTunes. According to the hosts, their listeners are 50/50 male/female. It has been a massive success for Barstool Sports, its parent company. (Update: information has been edited after Alex and Sofia's individual videos)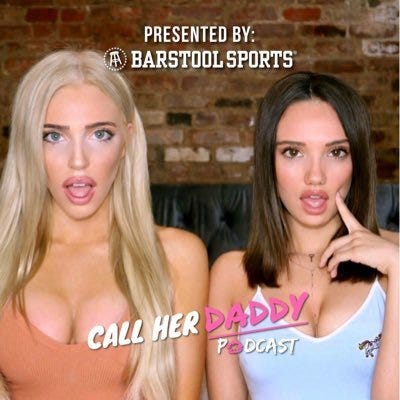 The Buildup
Dave Portnoy, founder of Barstool, first found Alex Cooper through an instagram clip. Intrigued by her podcast concept, he brought her in and after a series of negotiations officially signed a 3 year deal with Alex and her co-host Sofia for Call Her Daddy.
In an episode yesterday, Dave went on air to clear the air about the controversy (yes I know I haven't told you what it is yet…I am telling this story in a non-linear style a la neo-noir cinema). In a rare moment of transparency, he gave us an inside look at the mechanics of this initial content deal.
3 year deal for Alex Cooper and Sofia Franklyn to create Call Her Daddy under the Barstool Sports umbrella

Barstool Sports owns the Call Her Daddy IP (100%)

Alex and Sofia get $70,000 base salary + episode performance linked bonuses (Editor's Note - salary increases to $85,000 in year 2, and $100,000 in year 3)

Door wide open to renegotiate contracts if the show does EXTREMELY well
Right off the bat, the show is a rocketship 🚀. Alex and Sofia built a loyal, rabid following they nicknamed DaddyGang. It quickly rises in the rankings and becomes a top 10 show nationally (and a top 2 show for Barstool). In addition to the show itself, it was also killing it in ancillary monetization, like merchandise and branded alcohol.
Up until this point, there's nothing crazy. Super interesting to see what a network might pay first time talent (even though Alex isn't a nobody - she dated an MLB player).
Trouble in Paradise
After the first year, CHD is a smash hit. Alex and Sofia, understandably, want to renegotiate their contract and according to Dave, Barstool was game!
"There is nothing we like more than renegotiating contracts and paying talent well because they are doing well."

Dave Portnoy, Founder, Barstool Sports
Here is where Dave drops rare inside nugget #2. By the time Alex and Sofia got to the negotiating table for year 2, this is how much money they were making:
🤑 Alexandra Cooper: $506,000
🤑 Sofia Franklyn: $461,000
According to Dave, Alexandra was paid slightly more because she was also editing and producing the show while Sofia was talent only. They were making around $400k in those performance bonuses we talked about earlier?!
Now at this point, Barstool obviously has to pay them more than half a million in any renegotiation (which I assume they were gonna do). Here's where things fell off a cliff. Alex and Sofia hated the new deal and involved lawyers. They wanted a radically better offer. More specifically, here is what they wanted (nugget #3)
$1,000,000 guaranteed cash (Each)

Status change from Barstool employees to freelancers

50% of all Call Her Daddy revenue

Rights to bring their own sponsors and do their own merch

Own 100% of Call Her Daddy IP
Whoa….🤯
Barstool balked. At this point, Alex and Sofia apparently illegitimately started shopping the podcast to other networks, despite being in a 3 year contract and not having ownership of the Call her Daddy IP.
With lots of messy back and forth which I am gonna skip, Dave came back with the deal of a lifetime.
$500,000 guarantee for Alex and Sofia + performance bonuses similar to before

15% rake in CHD merchandise revenue

6 months reduction in their contract. From 3 years to 2.5 years.

Full ownership of Call Her Daddy by the end of this contract (split 50/50 between Alex and Sofia)

5% of Call Her Daddy alcohol revenue
Shockingly, Alex and Sofia didn't take this deal. Instead, the show went off air with no episodes over five weeks. With advertisers getting pissed, fans left in the lurch waiting for new content, and new legal troubles during COVID-19, Barstool just wants to move on and get the show back on air. Will Call Her Daddy ever return?
The Result and what it means
No matter what happens in this dispute, Barstool wins. Despite being off air for five weeks and coming back with Dave posting a rant episode of Call Her Daddy, the show instantly hit #1 on iTunes charts. Barstool also instantly created a wave of viral UGC TikTok videos, and a branded line of merch which, from what I can tell on Twitter, people are rushing to buy.
Here's what I learned from this fiasco.
A content powerhouse like Barstool can take a brand and make it an overnight success. For new content creators, it's appealing and exciting to get this support. But in the extreme cases where the podcast exceeds expectations and is a massive hit, hosts are left with a money bag far smaller than what they would if they were independent. There are three main components of making a big hit:
Talent + clever promotional marketing + aggressive revenue generation
Barstool is king at #2 and #3. Could Alex and Sofia have pulled off the same success without Barstool? Who knows. It's not an easy answer.
But as more people start creating media brands and big players swoop in, this story should give content creators pause.
Do I want 100% of a medium sized pie and stay independent?
Do I want 10% of a humongous pie but I am a glorified employee?
You choose.
Predictions
Alex Cooper comes back to Barstool to continue hosting Call Her Daddy. She gets a new co-host. Makes obscene amounts of money and owns the Call Her Daddy IP. Leaves Barstool in 2 years and makes even more money as an independent.
Sofia Franklyn leaves Call Her Daddy, and starts her own thing on Wondery.
Editor's Note: Prediction coming true? Alex Cooper is back as host on Wednesday. Sofia's name has been scrubbed as the host of the show.
---
Potato Wedges 🥔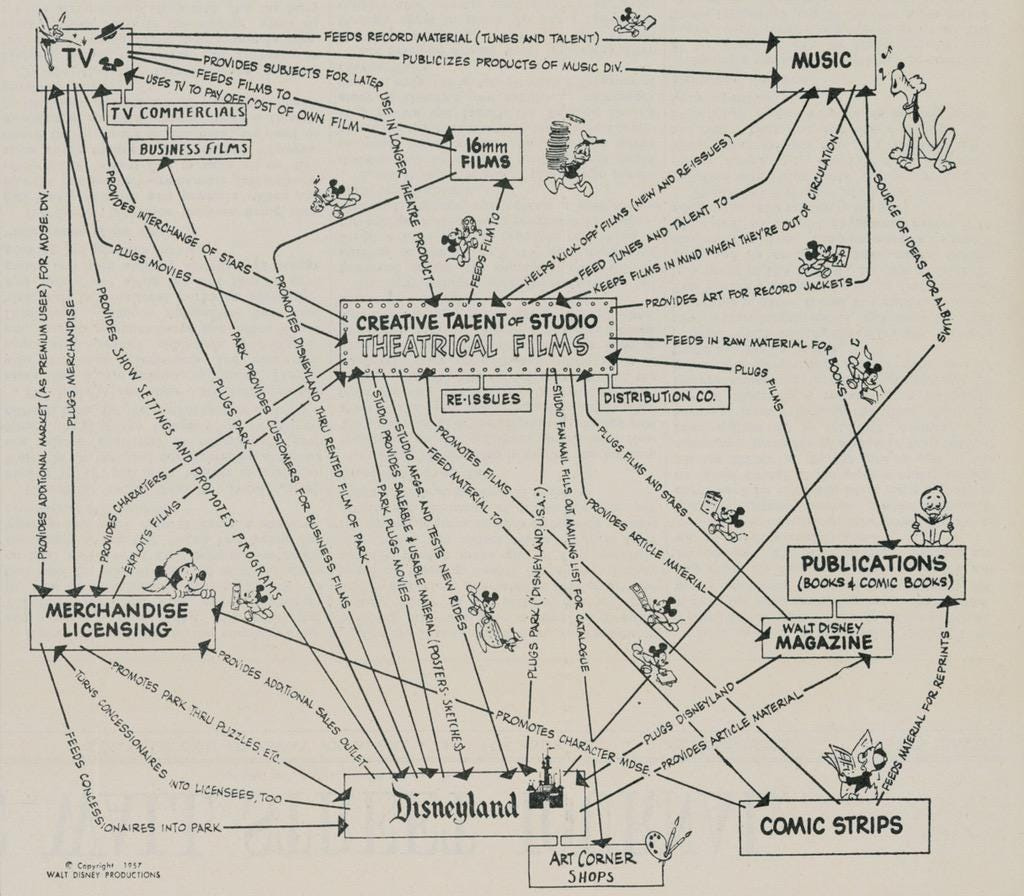 ---
Couch Potato is a weekly newsletter by Paraj Mathur. You can support the newsletter by inviting your friends to be couch potatoes with you! Please share this post!